Fully integrated in the development of the hybrid vehicle market in order to limit CO2 emissions, the PHOENICE project was present at the conference "CO2 Reduction for transportation Systems – Road to decarbonization" taking place in Turin, Italy on 21 and 22 June 2022.
The event focussed on CO2 reduction technologies for sustainable transportation systems and is intended for all stakeholders, including vehicle manufacturers, suppliers of components and systems, public entities, decision makers, engineers and researchers. Discussions and presentations dealt with the state-of-the-art technology approaches to address the subject of CO2 reduction for transportation systems.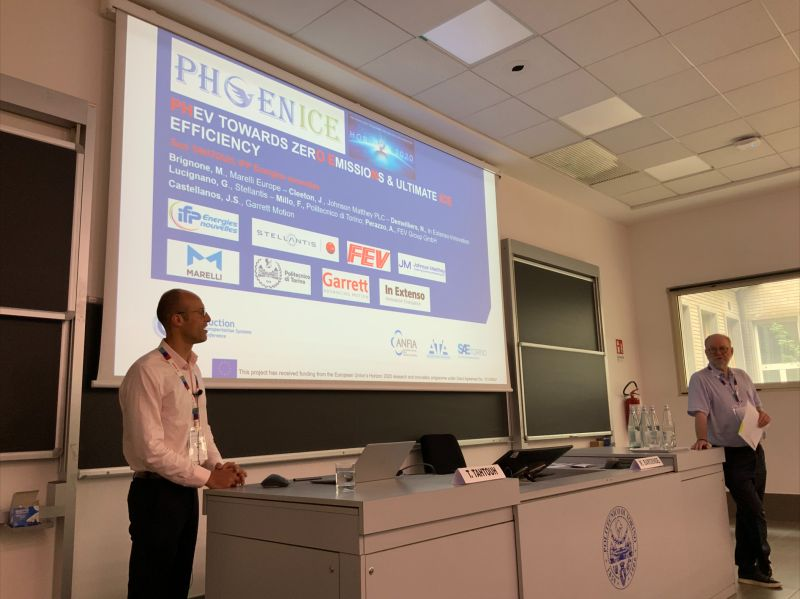 PHOENICE partners are grateful to have had the opportunity to present the project during the conference.
The following points have been detailed to the audience :
Introduction of the context (CO2 Emissions regulations, Electric vehicles market, etc.);
Description of the project and its goals;
Presentation of the tests and the results (Performance assessment, Engine optimization, Aftertreatment optimization);
Conclusions & further activities.